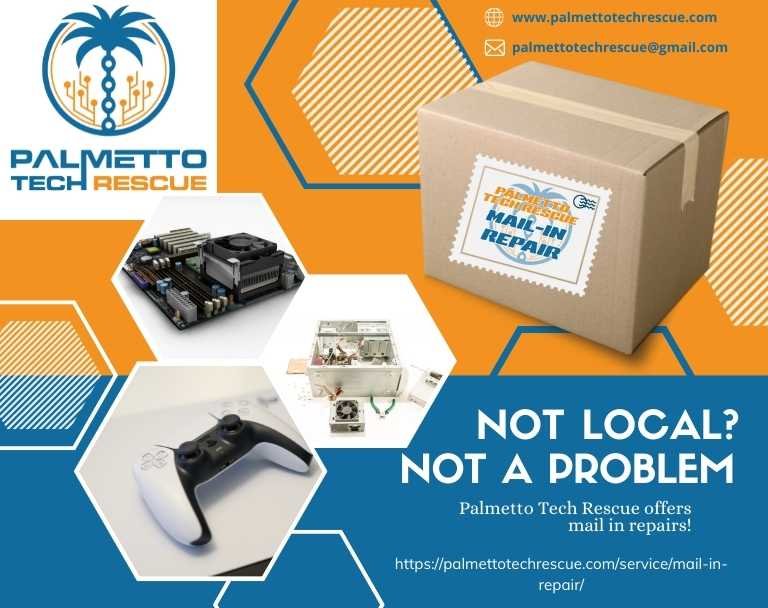 Mail in repair can save the day! Do you have a broken device but no local technician? Or maybe your "local tech" doesn't have the skillset or the tools to get the job done. That's where Palmetto Tech Rescue comes in.
We invest strongly into our equipment and training knowing that the proper tools and knowledge can be the difference in a saving a device. Our use of quality parts and compounds prevent unnecessary come-backs and added expense to you. All of our repairs come with a 90 day warranty. 
---
If you're in the Charleston, SC area you can schedule your appointment right here: https://palmettotechrescue.com/scheduling/
Not local? Not a problem! Set up your mail-in repair right here: https://palmettotechrescue.com/service/mail-in-repair/
Check us out on Facebook here!