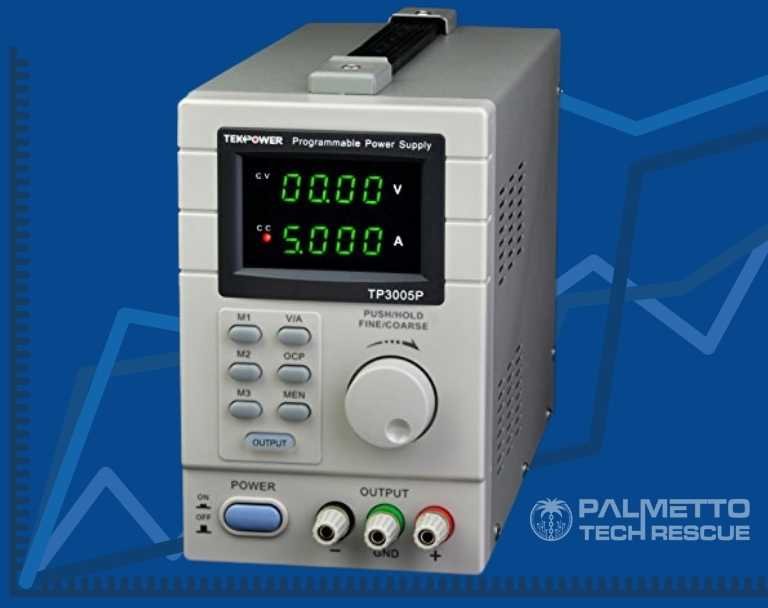 The Tekpower TP3005P is a fantastic linear power supply that we use in our facility everyday. Here we have provided the Tekpower TP3005P Driver for download.
It appears that the software and drivers are not hosted on the manufacturers website any longer. Fortunately we were able to locate our original driver CD and have posted these here for anyone who needs them.
Click here to download drivers
*We are not affiliated with Tekpower or any of their associates. We are providing access to these drivers as a free service to the repair community. Palmetto Tech Rescue has not developed this software and is not responsible or liable for it in any way.
---
For any of your needed repairs
If you're in the Charleston, SC area you can schedule your appointment right here: https://palmettotechrescue.com/scheduling/
Not local? Not a problem! Set up your mail-in repair right here: https://palmettotechrescue.com/service/mail-in-repair/
Check us out on Facebook here!